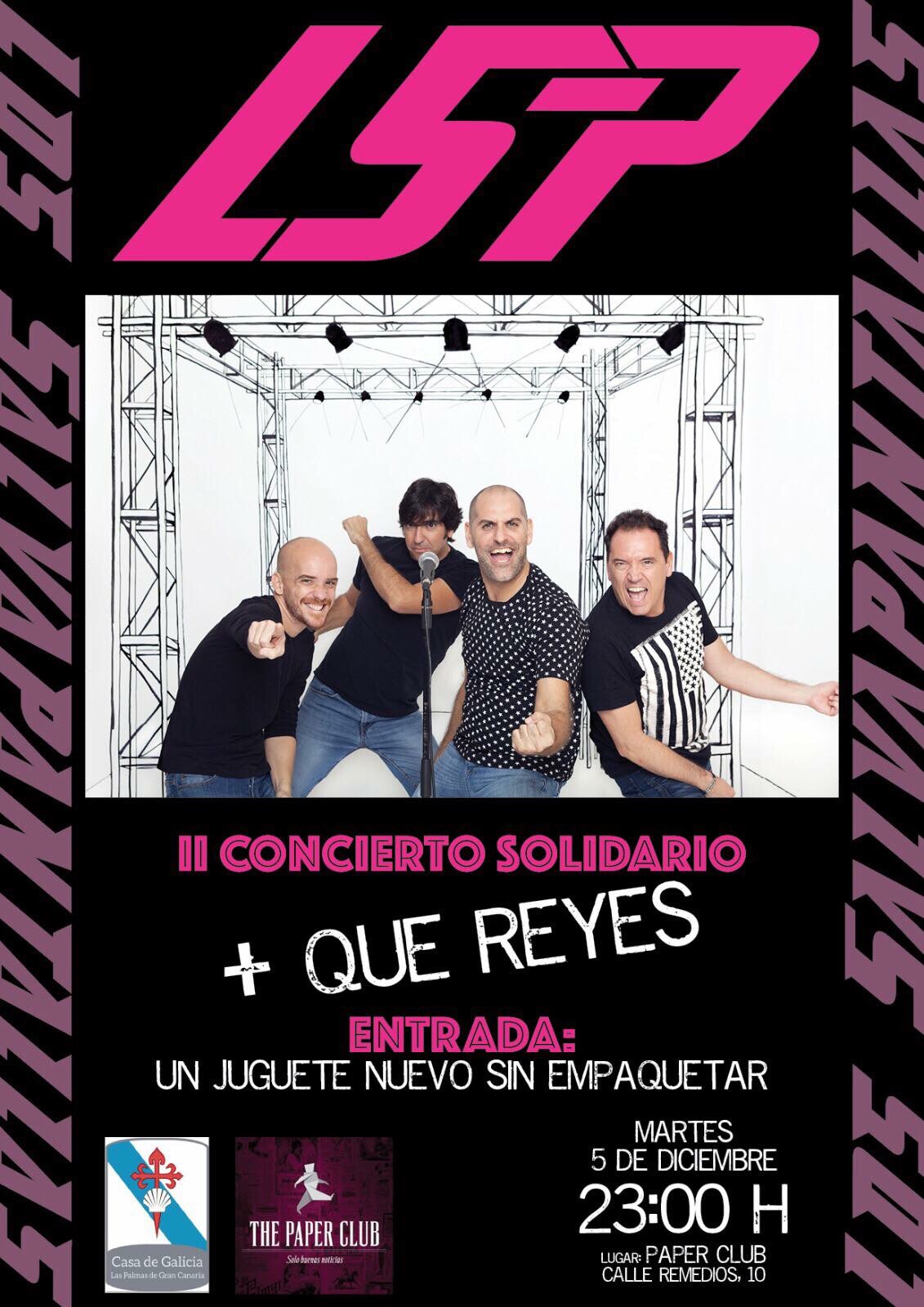 AAVV LAS PALMAS.
Recogida y aportación de juguetes.
Asistiremos y disfrutaremos del "II Concierto Solidario + QUE REYES" con la actuación del grupo de rock canario, LOS SALVAPANTALLAS.
Si No puedes asistir y deseas colaborar con aportación de juguetes, ponte en contacto con nosotros.
Todo los juguetes recaudados se harán entrega el día del concierto.
Martes 5 Diciembre 2017, a las 23:00h
En The Paper Club ( Vegueta)
Colaboran :
Casa de Galicia
Sala The Paper Club
Los Salvapantallas
Anímate, colabora y asiste …. lo pasaremos bien.